Hello Everyone!
The arrival of Winter Season brings a furious flow of information about the upcoming tv shows – so here we have another new about american reality tv! America's Next Top Model is returning this January with new judges and new drama!
After Rita Ora's amazing hosting, Tyra Banks returns to her rightful throne. Ashley Graham will keep her spot as judge and Law Roach and Drew Elliott are coming to help her.
Start your engines because on this new cycle (24), RuPaul's Drag Race queens –  Valentina, Katya and Manila Luzon – will be paired with the models on a photo shoot! According to Tyra, Valentina slayed the competition, making the models' performance seem almost weak.
Maybe inspired by Project Runway's faith on true beauty (by accepting models of all sizes for the first time in the show's history), ANTM will also be more inclusive – for the first time ever, models of all ages will be eligible to compete. The oldest contestant's age is around 40 and there's also a grandparent!
On that topic, Tyra refers to the gender inequality on the model industry when it comes to age "As you get older and as your face and hair show signs of age, there's beauty in that, too, and it kind of pisses me off that men aren't running to dye their hair as fast as women are. So many male models work forever with salt-and-pepper hair, and I see 20-year-olds going, 'Oh my god, he's so hot!'".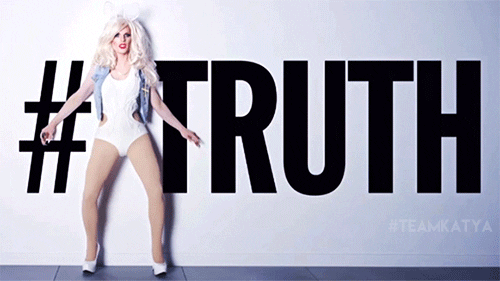 I totally agree with that, it is very noble that more beautiful women can also dream of a modeling future despire their age. Also, I don't know how young will be the youngest model and it will be fun to see the environment on the house with this clash of generations!
That's it for today! America's Next Top Model cycle 24 premieres Tuesday, January 9 on VH1.
If you want to read Tyra's interview about the upcoming cycle, check it in here.
Along with the return of Project Runway All Stars that I already talked in here, this is a season premiere that I can't wait for!
What about you? Did you miss ANTM?
Let me know on the comments!
See you soon*
Image Credits: Entertainment Weekly